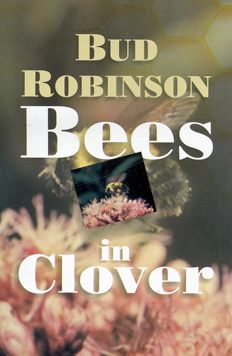 Bees in Clover
Author:
Bud Robinson
Quantity in Basket:
None
Price:
$12.99
Shipping Weight:
0.56 pounds
The inimitable Bud Robinson returns in yet another of his irrepressible volumes. Bees in Clover offers truth with the easy, homespun insight and humor that make this holiness revivalist one of the best loved of his day - and ours. Rich with the folksy style he made his hallmark, here is a book noteworthy for marrying common, everyday imagery of his time with the highest scriptural doctrines. Laced with many colorful metaphors, this book is a source of warm encouragement for God's people everywhere. Unpretentious, easy to read and understand, here are the famous chapters, "Chickens Come Home to Roost," "The Five Crowns," "The Moth-Eaten Garment," "Bees in Clover," and many, many more. By itself, the chapter "Chickens Come Home to Roost" makes the book essential to your collection. If you like Bud Robinson, you're certain to love this book.
Item #: 4499; 144 pages. Trade paperback.
This Schmul Publishing Co. edition is not a scanned facsimile of a used book. It has not been "updated" or edited into modern English, punctuation or grammar, but is accurate to the author's own style and usage. It has been carefully proofread for accuracy and typeset for easier reading by today's readers. Consequently there are no odd characters or missing text.