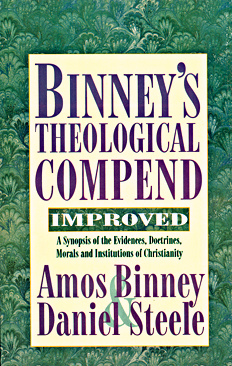 Binney's Theological Compend Improved
Author:
Amos Binney
Quantity in Basket:
None
Price:
$11.99
Shipping Weight:
0.25 pounds
Handy little volume of all the doctrines of the Faith, compiled by a towering early Methodist. Pertinent questions included and designed for Bible classes, theological studies and young preachers. Outstanding small-group study guide. Edited by his son-in-law Daniel Steele.
Item #:4375; 120 pages.