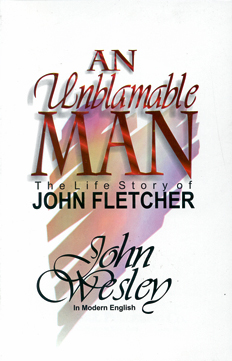 An Unblameable Man - Life of John Fletcher
Author:
John Wesley
Quantity in Basket:
None
Price:
$9.99
Shipping Weight:
0.38 pounds
As Fletcher's closest friend John Wesley was in a unique position to portray him as he really lived, and he called him an "unblamable" man. Provides an intimate survey of a man ready to give anything to anyone who needed him. Illustrated.
Item #:4197; 80 pages.