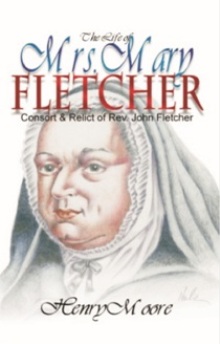 Life Of Mrs. Mary Fletcher
Author:
Henry Moore
Quantity in Basket:
None
Price:
$23.99
Shipping Weight:
1.00 pounds
By Henry Moore
The Life of Mrs. Mary Fletcher: Consort and Relict of the Rev. John Fletcher
A goldmine of information and insight into the life of John Fletcher's wife, an example of consecration too often lacking in our world today. This is the authorized biography of Mary Fletcher, the wife of one of the most influential figures in early Methodism—John Fletcher, the designated successor of John Wesley. Compiled from personal documents and her diary, The Life of Mrs. Mary Fletcher provides a rare glimpse into her life and personality. The text often sheds light upon statements Fletcher made in his works. Originally published in 1830, it offers a fresh perception to many walks of life, notably a Christian relevance to lifestyle and psychology, and women's studies. It is the examination of one who endeavored with all her heart to "follow peace with all men, and holiness, without which no man shall see the Lord" (Hebrews 12:14). Item #:3719; 340 pages. Trade paperback.