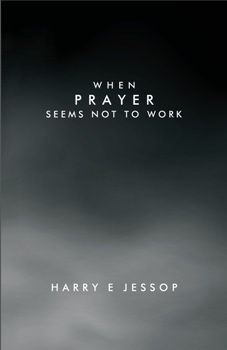 When Prayer Seems Not To Work
Author:
Dr. Harry Jessop
Quantity in Basket:
None
Price:
$10.99
Shipping Weight:
0.29 pounds
What do we do when we pray and pray, but everything is dark and our prayers go unanswered?
Item #:2178; 98 pages.
The ground of all true prayer is the promises of God
Magnificent deliverances
The prayer that gets under the load
The perplexities of prayer
Facing the why of unanswered prayer where the answer is denied or deferred
Prayer as a transforming power and a fighting force
And much more...
HE Schmul: "This book is especially helpful for troubled intercessors."

(Trade Paperback) #: 2178; Pages, 100