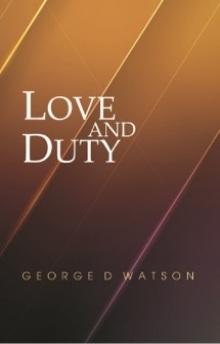 Love and Duty
Author:
G.D. Watson
Quantity in Basket:
None
Price:
$10.99
Shipping Weight:
0.40 pounds
Love and Duty: Or, Lessons in the Spiritual Life
By: G.D. Watson
The ever-popular author compares the characteristics of love vs. duty. He asserts that while dutifulness is an admirable quality and has its place, it will never reach the spiritual heights enjoyed by the one who operates out of deep, abiding love. He presents some very interesting, encouraging and instructive advice to the Christian today:
"Love is elastic and yielding and can adapt itself to all sorts of weather and circumstances, and has in it a secret spring of encouragement and when it seems drowned under trials and difficulties, it will soon come up again, fresh and full of hope. This is what the apostle means by that type of life which is rooted and grounded in love."
Every chapter presents a rich spiritual lesson. Item #: 1651; 108 pages; Trade paperback.
This Schmul Publishing Co. edition is not a scanned facsimile of a used book. It has not been "updated" or edited into modern English, punctuation or grammar, but is accurate to the author's own style and usage. It has been carefully proofread for accuracy and typeset for easier reading by today's readers. Consequently there are no odd characters or missing text.