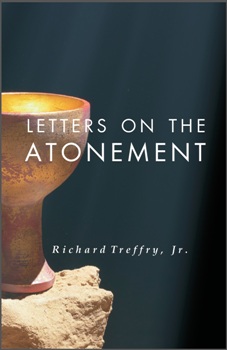 Letters on the Atonement
Author:
Quantity in Basket:
None
Price:
$11.99
Shipping Weight:
0.50 pounds
Few would deny that the spiritual assault of the great Adversary has moved beyond attacking Christian practices to undermining the foundational beliefs of the Church. It was not so long ago that believers, not only holiness people, were sneered at for avoiding alcohol, tobacco, movies, dancing and immodest dress. Now, darkness is creeping farther in from the edges as some theologians, scholars and clergy— yes, even some Wesleyans— voice doubt about cardinal doctrines such as hell and the atonement. Richard Treffry, Jr. addressed several such deviations from truth in his day. He was a Methodist circuit rider who ministered during the era of the heirs of the Early Methodists, laboring through troubling issues. In Letters on the Atonement he directs loving pleas to a friend teetering on the edge of the abyss of apostasy, and his contentions are appropriate for our day. Jesus himself warned that false teachers will arise in the Church, and every generation must be on guard against their toxic doctrines. Since the days of the apostles believers have affirmed the truth of Christ's atoning sacrifice. It remains a bedrock foundation for the Faithful. This is in-depth reasoning that is considered, sound and authentically scriptural. Code: 6351; 174 pages; Trade paperback
This Schmul Publishing Co. edition is not a scanned facsimile of a used book. It has not been "updated" or edited into modern English, punctuation or grammar, but is accurate to the author's own style and usage. The text has been carefully proofread for accuracy and formatted for easier reading by today's readers. Every effort has been made to prevent disordered text.